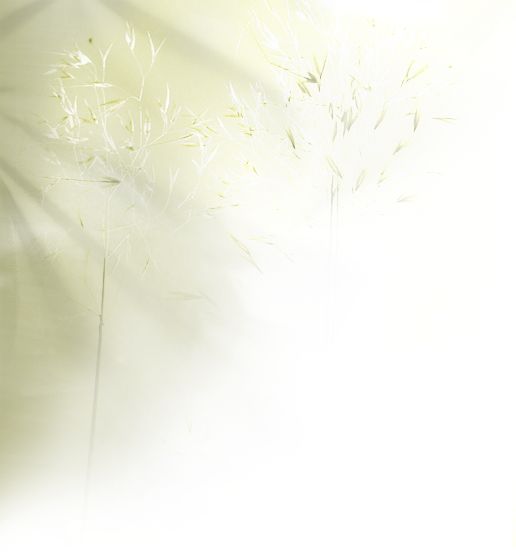 Welcome to Universal World Entertainment's

Corporate Business Clubs

The World's Most Exclusive Membership Corporate Executive Business Club

The real benefit of this club is worldwide access to hard to get  business connections, sport events, cultural entertainment, country clubs and fun entertainment not known to the general public. The membership in this club gives you and your organization worldwide VIP treatment.  The total of the many clubs you normally would have had to join in different states and countries would have been more expensive for even the richest VIP or organization.  

Join and let us design a program that fits you or your company profile.​  We will design your program to be all-inclusive or ala carte that fits within your company budget.  Awesome discounts to club members.

We offer exclusive privileges for members and their guests to enjoy and include fine dining using all-organic foods at worldwide restaurants or gourmet meals flown into your location from top chef's worldwide or meals from our club chefs at your request onsite. Our club members really enjoy the relaxing therapeutic massages held in the most beautiful locations in the world. Memberships includes requested security and protected privacy wherever you go in the world.  Club members cruise on some of the world's largest and most luxurious custom yachts and stationed in international waters just outside major emerging market cities as well as cruise ships. Club members use our Club Corporate Jets, Helicopters, Limousines, Yacht's for business and fun 24/7. Club members enjoy exclusive access to real inside deal making information through regular opportunities to meet and network with the world's movers and shakers i.e. royalty, influential government officials, corporate chiefs, scientists and successful businessmen from an array of worldwide corporations.  Club membership is now open to active and former military personnel aspiring to be in business or is an entrepreneur.

As a Club Member you will have unbelievable access to events worldwide that include hard to get sport tickets, theater tickets, worldwide fashion shows, and theme park tickets for employees & family members. You will be able to use our exclusive and safe encrypted debit card for gifts and other uses. Club members play paint ball war games, polo matches, fox hunting, ocean and fresh water fishing, poker nights, opportunities to play a sport against or with NBA, NFL, NHL, and PGA players.  The fun is unlimited and the personal and business services are available in your membership. 

click link above to view full screen

EMPLOYEE BUSINESS AND HOME SERVICES

The employee services below are included in all Platinum Memberships or we can design a custom package for your

company in the Corporate Bronze, Silver or Gold Memberships with a combination of our affiliates and partners.

Business Support Services

Available to club members businesses worldwide are these services:

International accounting is available because some countries use different accounting systems and you need to understand them even though many of these countries are now updating to be more compatible with training and hiring personnel who understands these systems.. 

Tax Consulting - Your company may need to know if you are going to be taxed also in the different countries of the world and at what rate. Also are there hidden taxes that local provinces, villages, towns and officials of the particular country that you are doing business with, what will they charge your company? 

Business Outsourcing Advice - We have answers to where, and what companies to deal with in the USA, or worldwide because of bribes, gratuities, kickbacks etc. to local officials. Our business club members from many countries can also advise your company of the secrets and the best way to deal with the cultures and deal makers.

Marketing & Sales - Helps you to find the best sales and marketing strategies for the different parts of the world to keep your company from wasting time and money because of the differences of a company and business styles.. We will help advise your sales and marketing staff on how to deal in that country and introduce you to other club members who can help that may be from that country..

International Finance, Investments, Banking, Insurance - We have club members in these fields that can help or you can do business with.

Also Available

IT/Web support - Legal Affairs and Taxes - Project Management - Relocation Services - Travel Management Services - V.I.P Concierge Services - Business Incubators Services - Business Negotiator Services - Legal Support Worldwide - Senior Expert Services Worldwide - Business Image Consulting - Language Translators.

​You and/or your company are cordially invited to join this very prestigious Universal World Corporate Business Club. This Exclusive Business Club is designed for a very diversified group of business people, employees, managers, medical, legal professionals and military personnel to enjoy world class benefits through our partners worldwide. Take a look at our world class partners and services on this website, featuring their own websites.  Membership will be exclusive and open to all companies from startups to conglomerates that have a need to increase their bottom line and care about their employees contribution to the business.  Some company employees requested these club benefits instead of raises.  Memberships are "ala carte" or all inclusive.  Take a look at this partner that we would assign to you:

You can be a part of this elite group of club members to enjoy or sponsor club activities, as well as produce your own events for club members with the help of our capable event planning staff. All club members names and businesses are held in complete confidentiality and are only revealed to our exclusive club members after permissions. Business deals can be made on the golf course, at formal dinners, social parties and more. 

For More Information or To Become A Business Club Member Fill Out Contact Us Form Below

Business Loans Available To Your Company Immediately

For Advertising, Staffing, New Equipment, Inventory,

Remodeling, Seasonal Opportunities, 

Accounts Payable.  

Other Types of Specialty Loans

Business Loans for Bad Credit

Bridge Loans

Commercial Business Loans

Corporate Loans

First Time Business Loans

Online Business Loans

Short Term Business Loans

Working Capital Loans

Unsecured Business Loans

New Facilities, and Upgrades

Taking Dream Vacations and Exotic Travel

Educational and Re-training Expenses

Attractive New Investment Opportunities

Purchasing a New Dream Home

Estate Planning and Distributions

Starting a New Business Venture

Settling Legal Matters / Weddings

Financial Planning / Paying Off Debt

Paying Unforeseen Medical Expenses

Covering Expenses Due to Job Loss

Call For More Information:

 240-495-3266 or 240-435-5941

​​

Disclaimer:

Universal World Entertainment, The Corporate World Business Clubs and The Marriage Celebration Club does not own any of the videos, music or pictures on this website.

As a Member You Will Be Able To Register Your Business In The Homestead Business Directory​ To Market Your Products And Services Exclusively Around The World In American and Foreign Markets, Through Our Targeted Market of Married Couples Exclusively In The Marriage Celebration Club. There Are 63.24 million married couples In The United States And An Estimated 3.5 Billion Globally. Our club members always look forward to purchasing from businesses that advertise and support our worldwide club of married couples with great discounts on products and services.